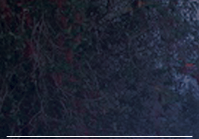 In her riotous debut novel, Melanie Denman probes the silent sacrifices of motherhood with unflinching honesty and warmhearted amusement. Set in the Bible Belt of Deep East Texas, Visiting the Sins is a darkly funny story about mothers and daughters, naked ambition, elusive redemption, and all the torment it's possible to inflict in the name of family.
Down through the decades, the lofty social aspirations of the feisty but perennially dissatisfied Wheeler women — Pokey, the love-starved, pistol-packing matriarch; Rebanelle, the frosty former beauty queen turned church organist; and Curtis Jean, the backsliding gospel singer — are exceeded only by their unfortunate taste in men and a seemingly boundless capacity for holding grudges. A legacy of feuding and scandal lurches from one generation to the next with tragic consequences that threaten to destroy everything the Wheeler women have sacrificed their souls to build.
* If you are intersted in an autograph or a short message written in your book, please contact Melanie Denman at melaniedenman@comcast.net.
$16.95